Zamawianie komiksów przed premierą
Wielu fanów komiksu nie decyduje się na składanie zamówień zaraz po pojawieniu się nowego katalogu preorder. Jedni czekają na dodatkowe zapowiedzi czy przykładowe strony nowych komiksów, inni na prezentacje okładek wariantów czy przedpremierowe recenzje. Im bliżej premiery, tym więcej wiadomo o nowych pozycjach. Jest jednak jeden mały haczyk –w pewnym momencie, szczególnie w przypadku zeszytów, dostępność poszczególnych komiksów jest coraz bardziej ograniczona, a niektórych pozycji nie da się już zamawiać. Dlatego na naszej stronie prezentujemy listę FOC, która ułatwi Wam zamawianie pozycji z nieodległą datą premiery!
O co chodzi w liście FOC?
Raz w miesiącu na naszej stronie pojawia się nowy katalog preorder. Wszystkie znajdujące się w nim tytuły są zazwyczaj dostępne przez 30 dni, a następnie w kolejnych tygodniach i miesiącach coraz więcej komiksów znika ze strony naszego sklepu. Dzieje się tak ze względu na limitowane nakłady (głównie zeszytów), jak i zwiększające się zapotrzebowanie na dane tytuły, któremu w pewnym momencie wydawnictwa nie są w stanie sprostać. Kiedy my nie możemy już domawiać kolejnych egzemplarzy konkretnego tytułu i sprzedaliśmy cały zamówiony zapas – wtedy taki produkt znika z naszej strony. Czasem już bezpowrotnie.
Komiksy z bliską datą premiery
By ułatwić wam planowanie zakupów, postanowiliśmy co tydzień publikować tzw. listę FOC (skrót od Final Order Cut-off). Na liście znajdują się komiksy, których premiera jest już blisko (zazwyczaj za ok. 3-4 tygodnie od publikacji listy) i które można jeszcze domawiać w dowolnej ilości. To dobry moment, by podjąć decyzje, gdyż część tytułów z listy wkrótce zniknie z oferty.
Pamiętajcie, że jeśli dany tytuł jest na liście, nie oznacza to, że wkrótce będzie on całkowicie niedostępny. Zawsze staramy się zrobić odpowiedni zapas zarówno do sklepu internetowego, jak i stacjonarnego, tak by komiksy jak najdłużej były możliwe do zamówienia, również po ich premierze!
Deadline na zamówienia w tym tygodniu to sobota (03.12.2022) godzina 15:00. Nowe listy będziemy się starali publikować na naszym blogu co tydzień w piątek.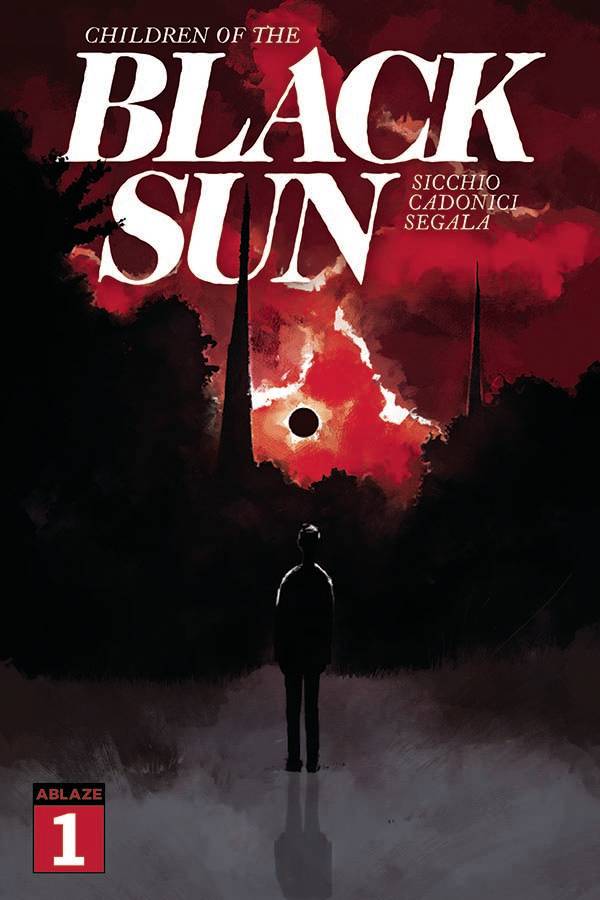 ABLAZE
CHILDREN O/T BLACK SUN #1 CVR A CADONICI
CHILDREN O/T BLACK SUN #1 CVR B PACE
CHILDREN O/T BLACK SUN #1 CVR C PEARSON
CHILDREN O/T BLACK SUN #1 CVR D CAMPBELL HOMAGE
CHILDREN O/T BLACK SUN #1 CVR E BLANK ED
FAMILY TIME #2 CVR A FULMORE
FAMILY TIME #2 CVR B MUZENIK
FAMILY TIME #2 CVR C BALDARI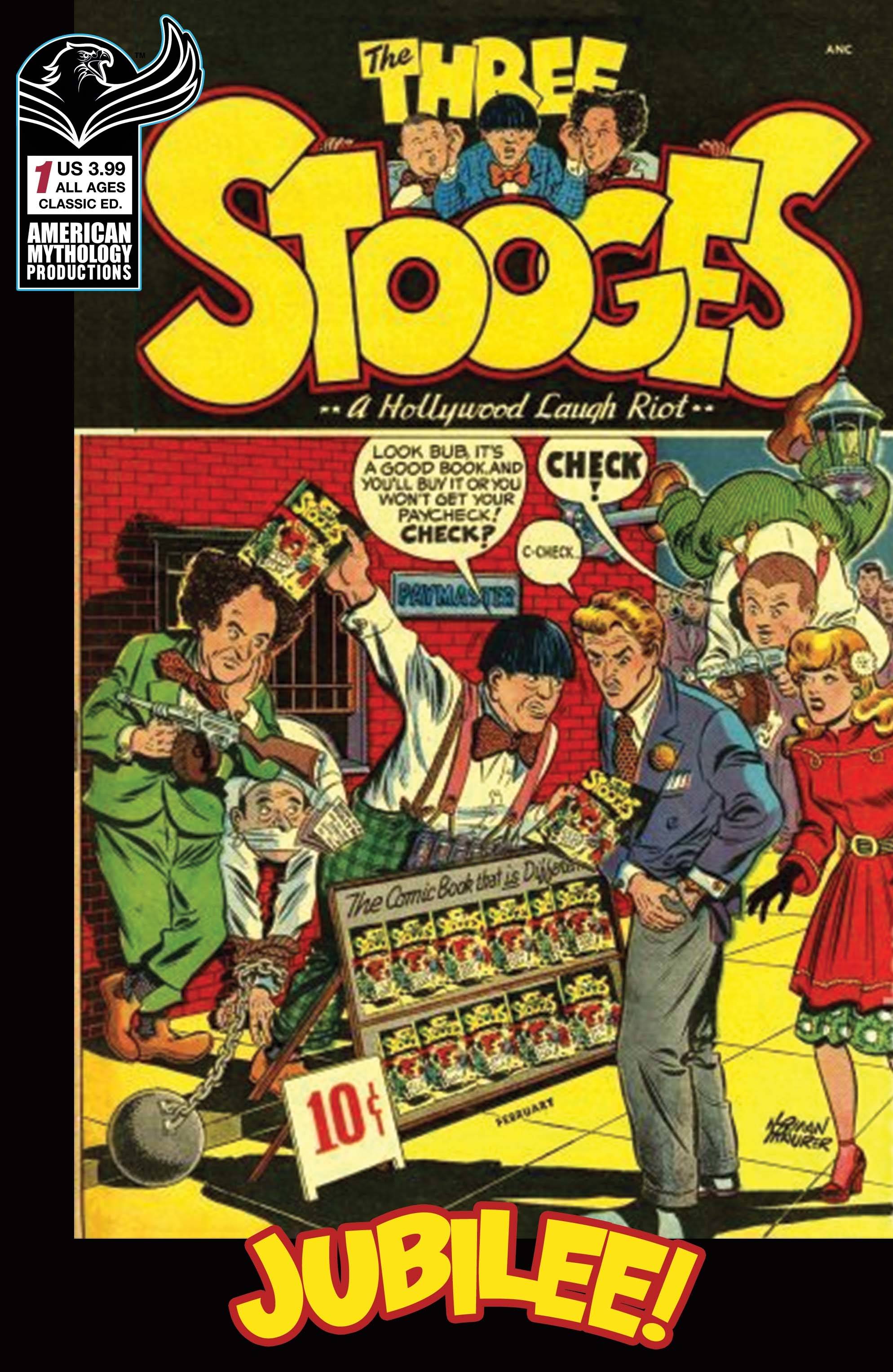 AMERICAN MYTHOLOGY
AM ARCHIVES THREE STOOGES #1 1949 JUBILEE CVR A
AM ARCHIVES THREE STOOGES #1 1949 JUBILEE CVR B PHOTO
AM ARCHIVES THREE STOOGES #1 1949 JUBILEE CVR C B&W PHOTO
NIGHT OF THE LIVING DEAD REVENANCE #2 CVR A PHOTO
NIGHT OF THE LIVING DEAD REVENANCE #2 CVR B CORPSE CREW
NIGHT OF THE LIVING DEAD REVENANCE #2 CVR C CARACUZO
NIGHT OF THE LIVING DEAD REVENANCE #2 CVR D LTD ED
ARCHIE COMIC
ARCHIES LAUGH COMICS TP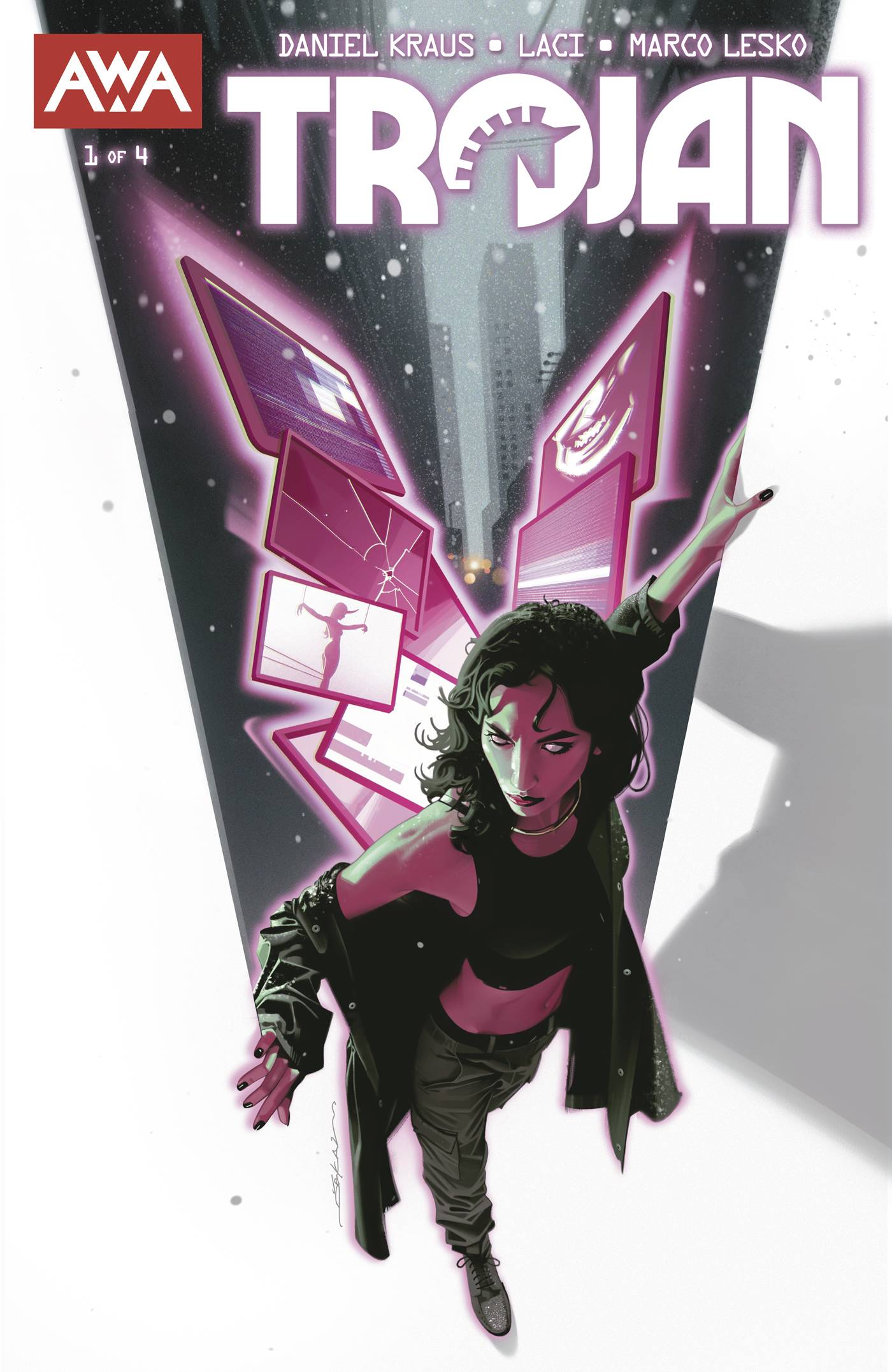 AWA
SACRAMENT #5 (OF 5)
TROJAN #1 (OF 4) CVR A
TROJAN #1 (OF 4) CVR B DEODATO JR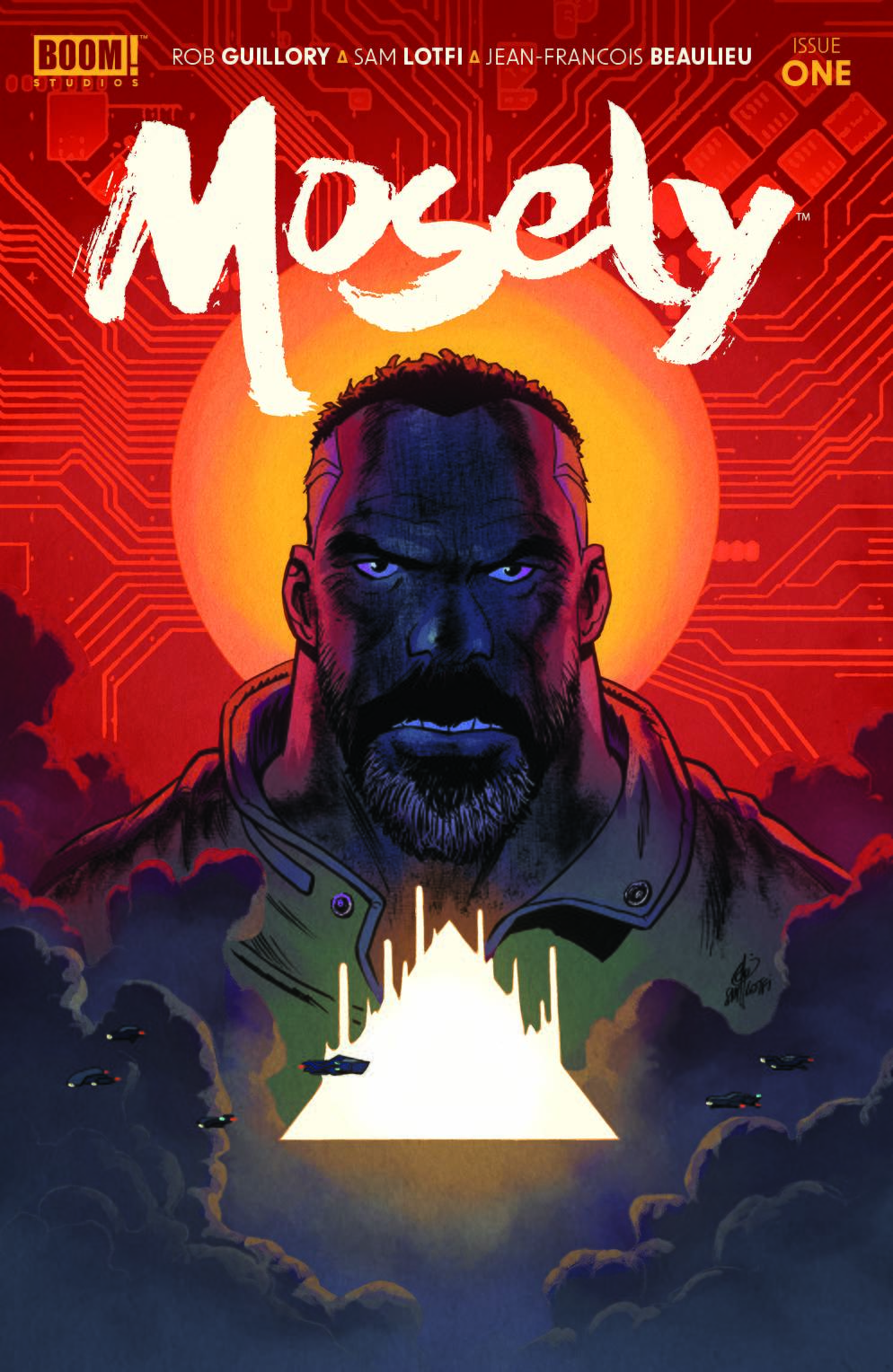 BOOM!
DAMN THEM ALL #3 (OF 6) CVR A ADLARD
DAMN THEM ALL #3 (OF 6) CVR B ANDOLFO
DAMN THEM ALL #3 (OF 6) CVR F FOC REVEAL VAR
DAMN THEM ALL #3 (OF 6) CVR G UNLOCKABLE VAR ANDOLFO
FAITHLESS III TP VOL 03
MANY DEATHS OF LAILA STARR HC DLX ED
MOSELY #1 (OF 5) CVR A LOTFI
MOSELY #1 (OF 5) CVR B GUILLORY
MOSELY #1 (OF 5) CVR C FOIL GUILLORY
MOSELY #1 (OF 5) CVR G FOC REVEAL VAR
MOSELY #1 (OF 5) CVR H UNLOCKABLE VAR LOTFI
MOSELY #1 (OF 5) CVR I UNLOCKABLE VAR GUILLORY
ONCE UPON A TIME AT END OF WORLD #2 CVR A DEL MUNDO
ONCE UPON A TIME AT END OF WORLD #2 CVR B FRANY
WE ONLY FIND THEM WHEN THEYRE DEAD #15 CVR A DI MEO
WE ONLY FIND THEM WHEN THEYRE DEAD #15 CVR B INFANTE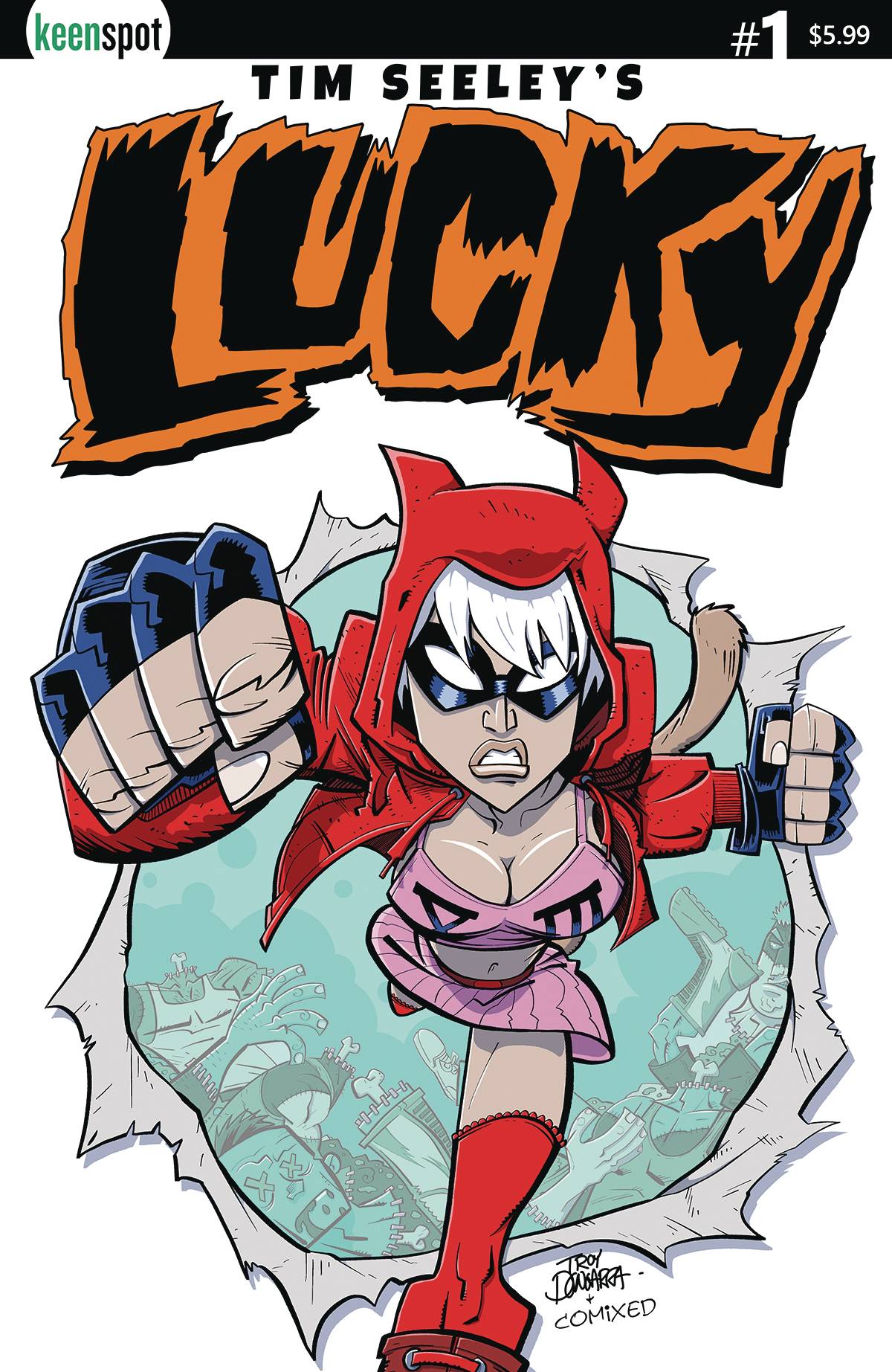 KEENSPOT ENTERTAINMENT
TIM SEELEYS LUCKY #1 CVR A TIM SEELEY
TIM SEELEYS LUCKY #1 CVR B TROY DONGARRA
TIM SEELEYS LUCKY #1 CVR C JEVIN LOOP
TIM SEELEYS LUCKY #1 CVR D PIERS HAZELL
TIM SEELEYS LUCKY #1 CVR E MICHAEL ADAMS
TIM SEELEYS LUCKY #1 CVR F TIM SEELEY VIRGIN HOLOFOIL
TIM SEELEYS LUCKY #1 CVR G BLANK SKETCH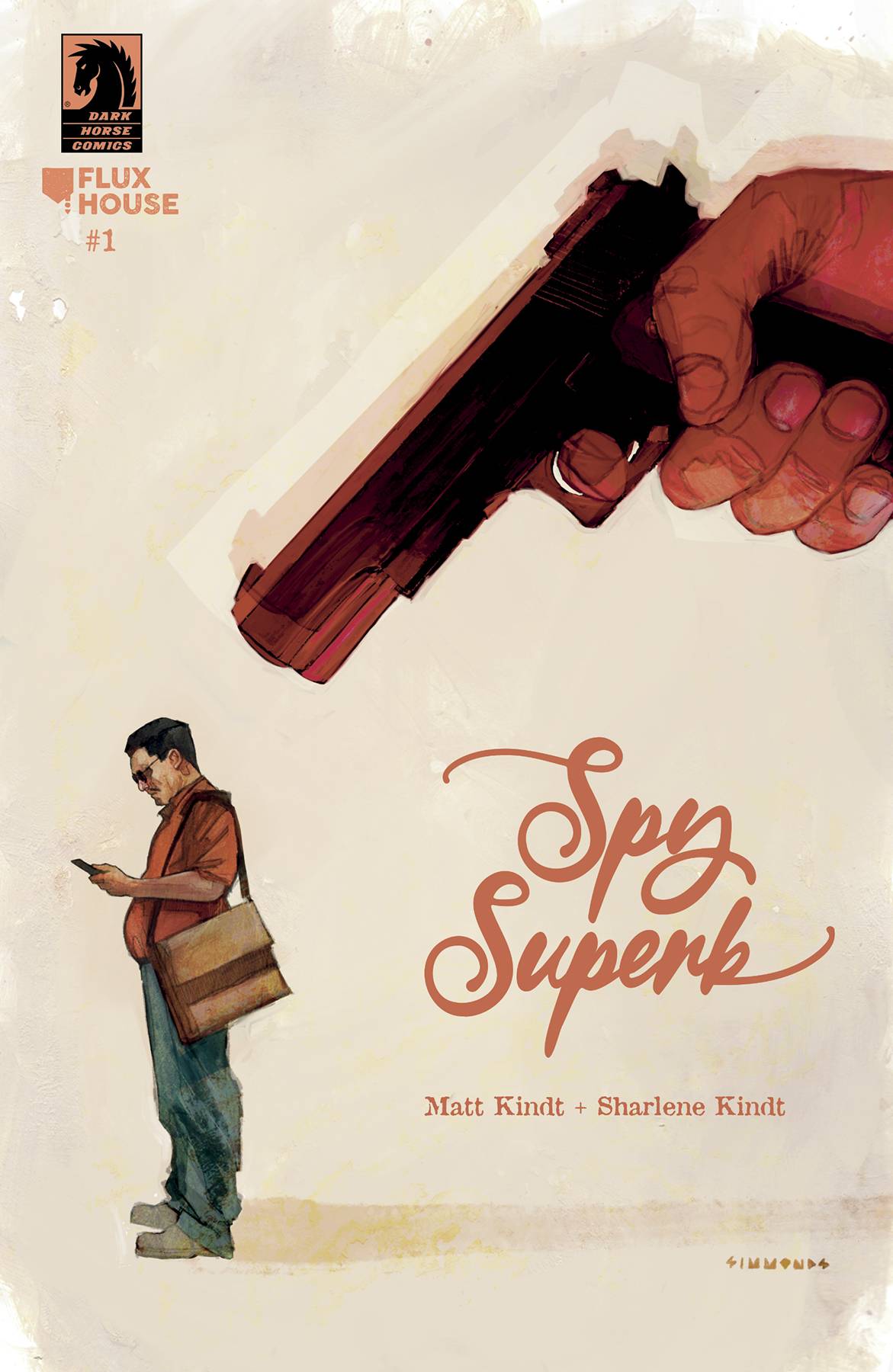 DARK HORSE
BERSERK DELUXE EDITION HC VOL 13
BIG GUY & RUSTY BOY ROBOT TP (2ND ED)
BLAB TP VOL 01
COLONEL WEIRD AND LITTLE ANDROMEDA HC
CRITICAL ROLE VOX MACHINA COLORING BOOK TP
FRANKENSTEIN NEW WORLD #4 (OF 4) CVR A BERGTING
FRANKENSTEIN NEW WORLD #4 (OF 4) CVR B STENBECK
HARD BOILED TP (2ND ED)
ITS ONLY TEENAGE WASTELAND #2 (OF 4)
JOE DEATH & GRAVEN IMAGE TP
KINGS OF NOWHERE TP VOL 02
MISTER MAMMOTH HC
OVERWATCH NEW BLOOD HC
PARASOMNIA TP VOL 02 DREAMING GOD
POWERS TP VOL 03
QUICK STOPS #3 (OF 4) CVR A GONYEA
QUICK STOPS #3 (OF 4) CVR B PFLUEGER
ROADIE #4 (OF 4)
SHADOW REGENT SC NOVEL
SNOW ANGELS LIBRARY ED HC
SPY SUPERB #1 (OF 3) CVR A KINDT
SPY SUPERB #1 (OF 3) CVR B SIMMONDS
SPY SUPERB #1 (OF 3) CVR C LOTAY
STEPHEN MCCRANIES SPACE BOY TP VOL 15
SURVIAL STREET TP
USAGI YOJIMBO SAGA TP VOL 07 (2ND ED)
WAR BIRDS TP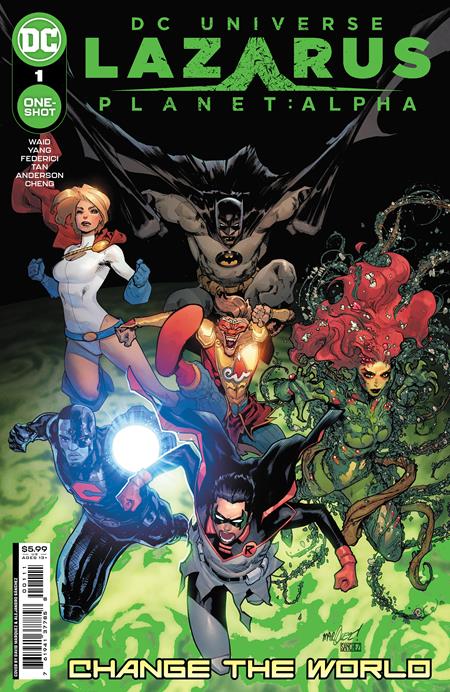 DC COMICS
BATGIRLS #14 CVR A JORGE CORONA
BATGIRLS #14 CVR B STANLEY ARTGERM LAU CARD STOCK VAR
BATGIRLS #14 CVR C INC 1:25 DAN HIPP CARD STOCK VAR
BATMAN & SCOOBY-DOO MYSTERIES #4
BATMAN & THE JOKER THE DEADLY DUO #3 (OF 7) CVR A MARC SILVESTRI
BATMAN & THE JOKER THE DEADLY DUO #3 (OF 7) CVR B JASON SHAWN ALEXANDER BATMAN CARD STOCK VAR
BATMAN & THE JOKER THE DEADLY DUO #3 (OF 7) CVR C JASON SHAWN ALEXANDER JOKER CARD STOCK VAR
BATMAN & THE JOKER THE DEADLY DUO #3 (OF 7) CVR D INC 1:25 BEN TEMPLESMITH CARD STOCK VAR
BATMAN GOTHAM KNIGHTS GILDED CITY #4 (OF 6) CVR A GREG CAPULLO
BATMAN GOTHAM KNIGHTS GILDED CITY #4 (OF 6) CVR B KEYLA VALERIO CARD STOCK VAR
BATMAN GOTHAM KNIGHTS GILDED CITY #4 (OF 6) CVR C VIDOE GAME CARD STOCK VAR
BATMAN INCORPORATED #4 CVR A JOHN TIMMS
BATMAN INCORPORATED #4 CVR B INHYUK LEE CARD STOCK VAR
BATMAN INCORPORATED #4 CVR C INC 1:25 MICO SUAYAN CARD STOCK VAR
BATMAN INCORPORATED #4 CVR D INC 1:50 JOHN TIMMS CARD STOCK VAR
BATMAN ONE BAD DAY BANE #1 (ONE SHOT) CVR A HOWARD PORTER
BATMAN ONE BAD DAY BANE #1 (ONE SHOT) CVR B JIM LEE SCOTT WILLIAMS & ALEX SINCLAIR VAR
BATMAN ONE BAD DAY BANE #1 (ONE SHOT) CVR F GIUSEPPE CAMUNCOLI & ARIF PRIANTO PREMIUM VAR
BATMAN SUPERMAN WORLDS FINEST HC VOL 01 THE DEVIL NEZHA
BATMAN THE ADVENTURES CONTINUE SEASON 3 #1 (OF 7) CVR A KEVIN NOWLAN
BATMAN THE ADVENTURES CONTINUE SEASON 3 #1 (OF 7) CVR B KELLEY JONES CARD STOCK VAR
BATMAN THE ADVENTURES CONTINUE SEASON 3 #1 (OF 7) CVR C STEVE BEACH VILLAIN CARD STOCK VAR
BATMAN THE DARK KNIGHT DETECTIVE TP VOL 07
BRUCE WAYNE NOT SUPER TP
DANGER STREET #2 (OF 12) CVR A JORGE FORNES
DANGER STREET #2 (OF 12) CVR B DAVE JOHNSON CARD STOCK VAR
FLASH #123 FACSIMILE EDITION (2023)
HARLEY QUINN #24 Second Printing
HUMAN TARGET #10 (OF 12) CVR A GREG SMALLWOOD
HUMAN TARGET #10 (OF 12) CVR B ALEX GARNER VAR
I AM BATMAN #17 CVR A CHRISTIAN DUCE
I AM BATMAN #17 CVR B JESUS MERINO CARD STOCK VAR
LAZARUS PLANET ALPHA #1 (ONE SHOT) CVR A DAVID MARQUEZ & ALEJANDRO SANCHEZ
LAZARUS PLANET ALPHA #1 (ONE SHOT) CVR B RICCARDO FEDERICI CARD STOCK VAR
LAZARUS PLANET ALPHA #1 (ONE SHOT) CVR C FRANCESCO MATTINA CARD STOCK VAR
LAZARUS PLANET ALPHA #1 (ONE SHOT) CVR D MATEUS MANHANINI CARD STOCK VAR
LAZARUS PLANET ALPHA #1 (ONE SHOT) CVR E NATHAN SZERDY CARD STOCK VAR
LAZARUS PLANET ALPHA #1 (ONE SHOT) CVR F JORGE CORONA CARD STOCK VAR
LAZARUS PLANET ALPHA #1 (ONE SHOT) CVR G TRADING CARD CARD STOCK VAR Allocations may occur
LAZARUS PLANET ALPHA #1 (ONE SHOT) CVR I INC 1:25 JOHN GIANG CARD STOCK VAR
LOONEY TUNES #270
WILDCATS #3 CVR A STEPHEN SEGOVIA
WILDCATS #3 CVR B NATHAN SZERDY CARD STOCK VAR
WILDCATS #3 CVR C INC 1:25 JEFF SPOKES CARD STOCK VAR
WONDER WOMAN #795 CVR A YANICK PAQUETTE
WONDER WOMAN #795 CVR B DAVID NAKAYAMA CARD STOCK VAR
WONDER WOMAN #795 CVR C MITCH GERADS CARD STOCK VAR
WONDER WOMAN (2021) TP VOL 03 THE VILLAINY OF OUR FEARS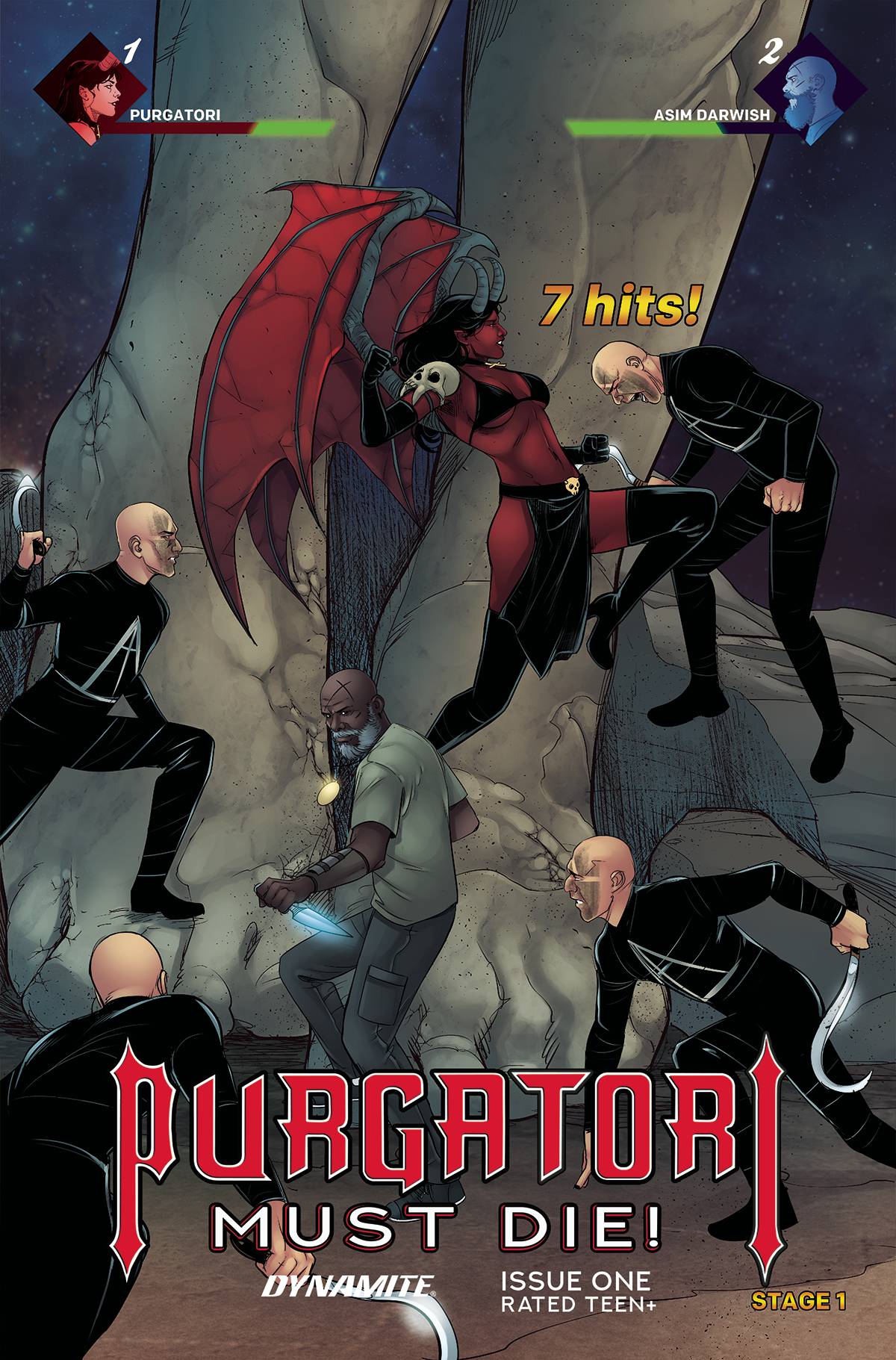 DYNAMITE
007 #5 CVR A EDWARDS
007 #5 CVR B ASPINALL
007 #5 CVR C LAMING
007 #5 CVR D LEE
007 #5 CVR I EDWARDS LTD VIRGIN
IMMORTAL RED SONJA #1 NAKAYAMA LTD METAL CVR
IMMORTAL RED SONJA #9 CVR A LEIRIX
IMMORTAL RED SONJA #9 CVR B MOSS
IMMORTAL RED SONJA #9 CVR C LINSNER
IMMORTAL RED SONJA #9 CVR D LAU
IMMORTAL RED SONJA #9 CVR E COSPLAY
IMMORTAL RED SONJA #9 CVR K LINSNER LTD VIRGIN
IMMORTAL RED SONJA #9 CVR L LEIRIX LTD VIRGIN
NINJETTES #4 CVR A LEIRIX
NINJETTES #4 CVR B LAU
NINJETTES #4 CVR C FEDERICI
NINJETTES #4 CVR D PIRIZ
NINJETTES #4 CVR E COSPLAY
PURGATORI MUST DIE #1 CVR A TURNER
PURGATORI MUST DIE #1 CVR B LINSNER
PURGATORI MUST DIE #1 CVR C FUSO
PURGATORI MUST DIE #1 CVR D SARRASECA
PURGATORI MUST DIE #1 CVR E COSPLAY
PURGATORI MUST DIE #1 CVR F BLANK AUTHENTIX
PURGATORI MUST DIE #1 CVR N TURNER METAL PREMIUM
PURGATORI MUST DIE #1 CVR O TURNER LTD VIRGIN
VAMPIRELLA VS RED SONJA #3 CVR A PARRILLO
VAMPIRELLA VS RED SONJA #3 CVR B LINSNER
VAMPIRELLA VS RED SONJA #3 CVR C QUINONES
VAMPIRELLA VS RED SONJA #3 CVR D YOON
VAMPIRELLA VS RED SONJA #3 CVR E COSPLAY
VAMPIRELLA VS RED SONJA #3 CVR K PARRILLO LTD VIRGIN
VAMPIRELLA VS RED SONJA #3 CVR L FOC RANALDI ORIGINAL
VAMPIRELLA VS RED SONJA #3 CVR M FOC PARRILLO ULTRAVIOLET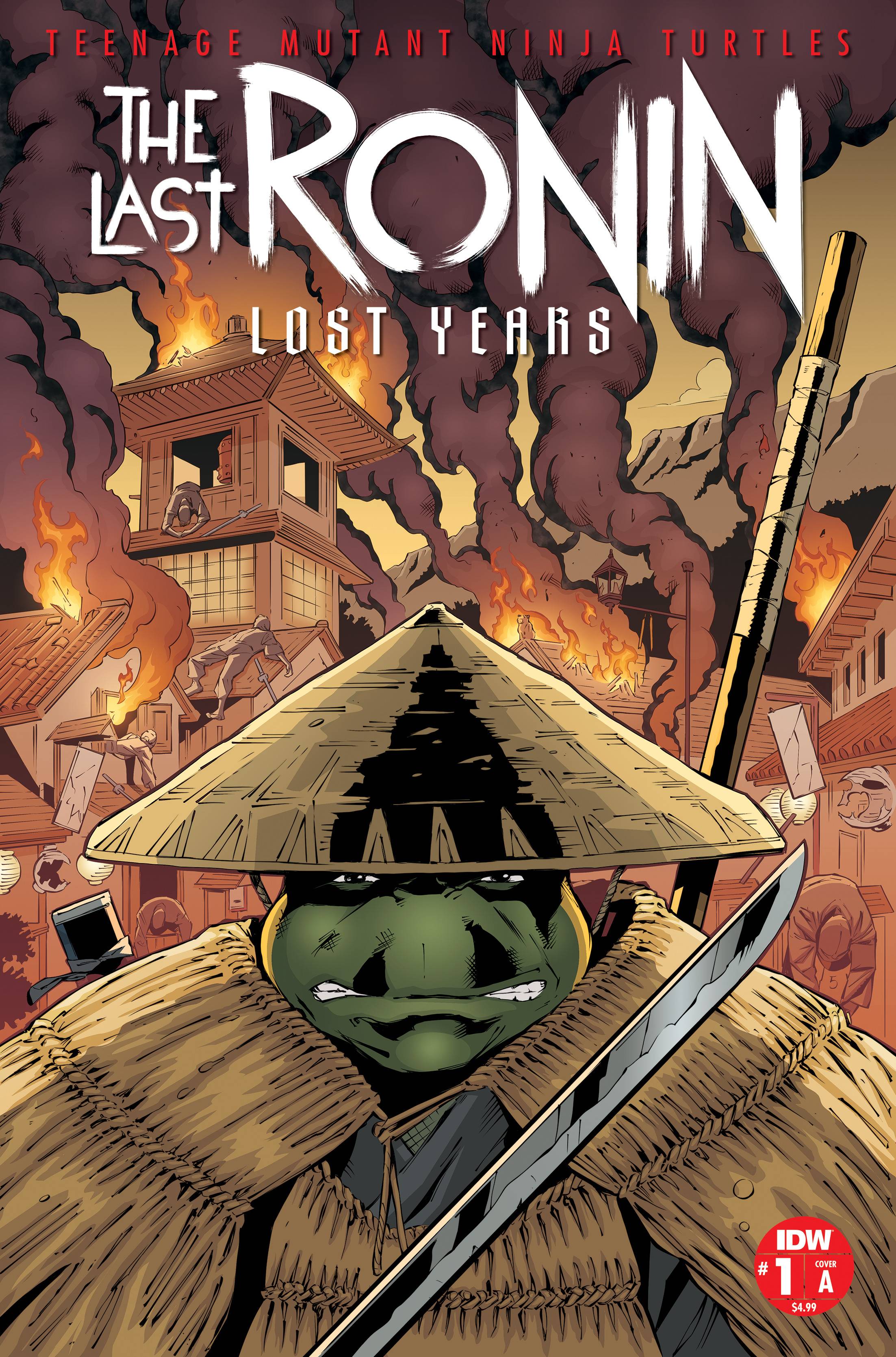 IDW
SONIC THE HEDGEHOG SCRAPNIK ISLAND #4 CVR A FOURDRAINE
SONIC THE HEDGEHOG SCRAPNIK ISLAND #4 CVR B FONSECA
STAR TREK RESURGENCE #3 CVR A HOOD
STAR TREK RESURGENCE #3 CVR B NIETO
TMNT LAST RONIN LOST YEARS #1 CVR A GALLANT
TMNT LAST RONIN LOST YEARS #1 CVR B EASTMAN
TMNT LAST RONIN LOST YEARS #1 CVR C SMITH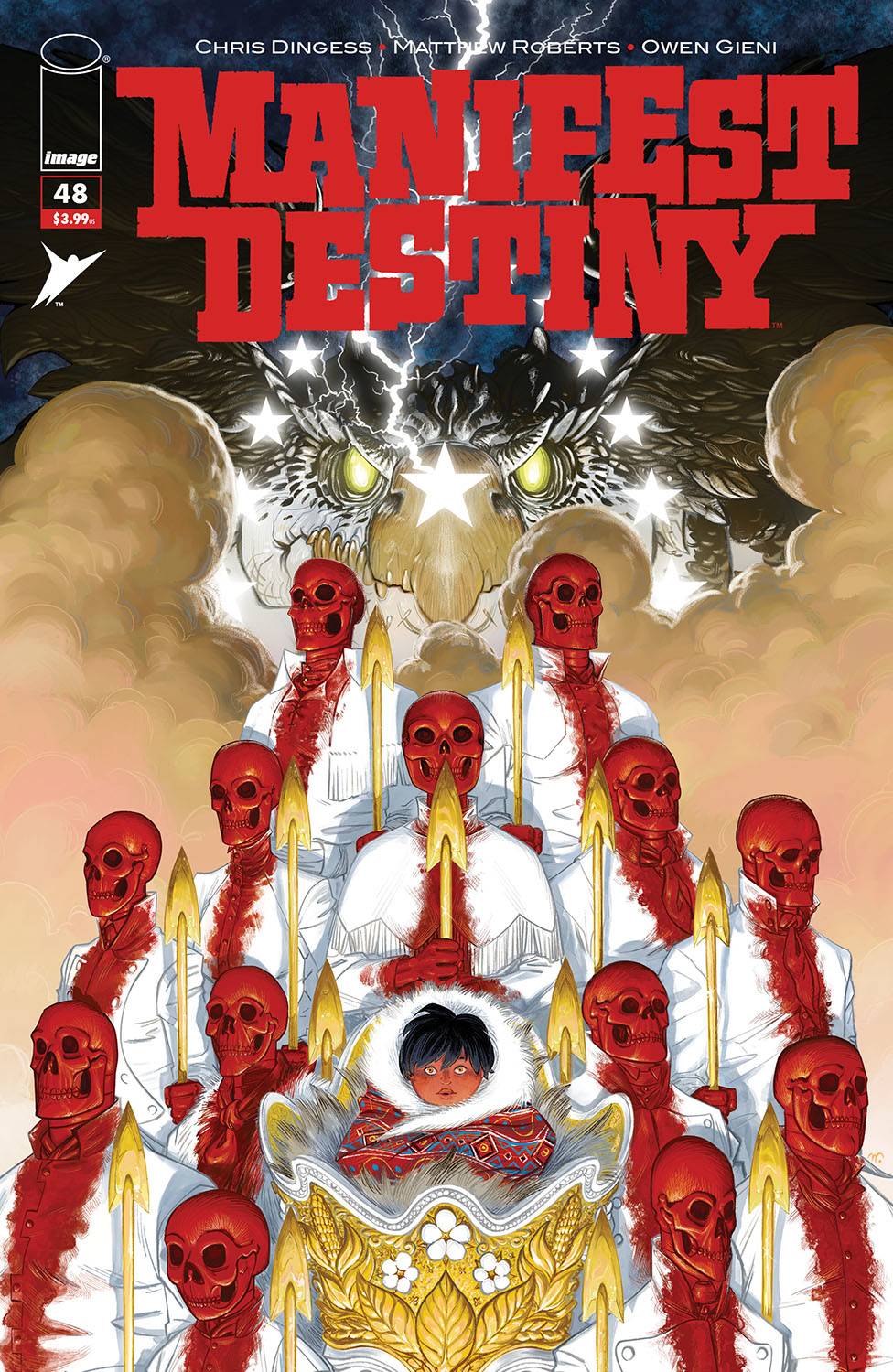 IMAGE COMICS
20TH CENTURY MEN #5 (OF 6) CVR A MORIAN
20TH CENTURY MEN #5 (OF 6) CVR B BRUNNER
20TH CENTURY MEN #5 (OF 6) CVR C SPAWN VAR
ABOVE SNAKES TP VOL 01
CREEPSHOW #4 (OF 5) CVR A BURNHAM & LUCAS
CREEPSHOW #4 (OF 5) CVR B DANI
CREEPSHOW #4 (OF 5) CVR C 10 COPY INCV KELLY
CREEPSHOW #4 (OF 5) CVR D SPAWN VAR
FLAWED #4 (OF 6) CVR A PRENZY
FLAWED #4 (OF 6) CVR B SPAWN VAR
HACK SLASH DLX ED HC VOL 03
INVINCIBLE COMPENDIUM HC VOL 01
KILLADELPHIA #26 CVR A ALEXANDER
KILLADELPHIA #26 CVR B VISIONS
KILLADELPHIA #26 CVR C ALEXANDER B&W NOIR ED
KILLADELPHIA #26 CVR D SPAWN VAR
KING SPAWN #18 CVR A MACK
KING SPAWN #18 CVR B RANDAL
LOVESICK #3 (OF 7) CVR A VECCHIO
LOVESICK #3 (OF 7) CVR B VECCHIO
LOVESICK #3 (OF 7) CVR C VECCHIO
LOVESICK #3 (OF 7) CVR D SIMMONDS
LOVESICK #3 (OF 7) CVR E SPAWN VAR
MAGIC ORDER 3 #6 (OF 6) CVR A CAVENAGO
MAGIC ORDER 3 #6 (OF 6) CVR B CAVENAGO B&W
MAGIC ORDER 3 #6 (OF 6) CVR C TOCCHINI
MANIFEST DESTINY #48 CVR A ROBERTS
MANIFEST DESTINY #48 CVR B SPAWN VAR
PLUSH #2 (OF 6) CVR A HILLYARD & RENZI
PLUSH #2 (OF 6) CVR B FLEECS
PLUSH #2 (OF 6) CVR C CORONA & STERN
PLUSH #2 (OF 6) CVR D SPAWN VAR
PRODIGY TP VOL 02 ICARUS SOCIETY
PUBLIC DOMAIN TP VOL 01
STARHENGE DLX ED HC VOL 01
SWING HC VOL 01
THAT TEXAS BLOOD TP VOL 03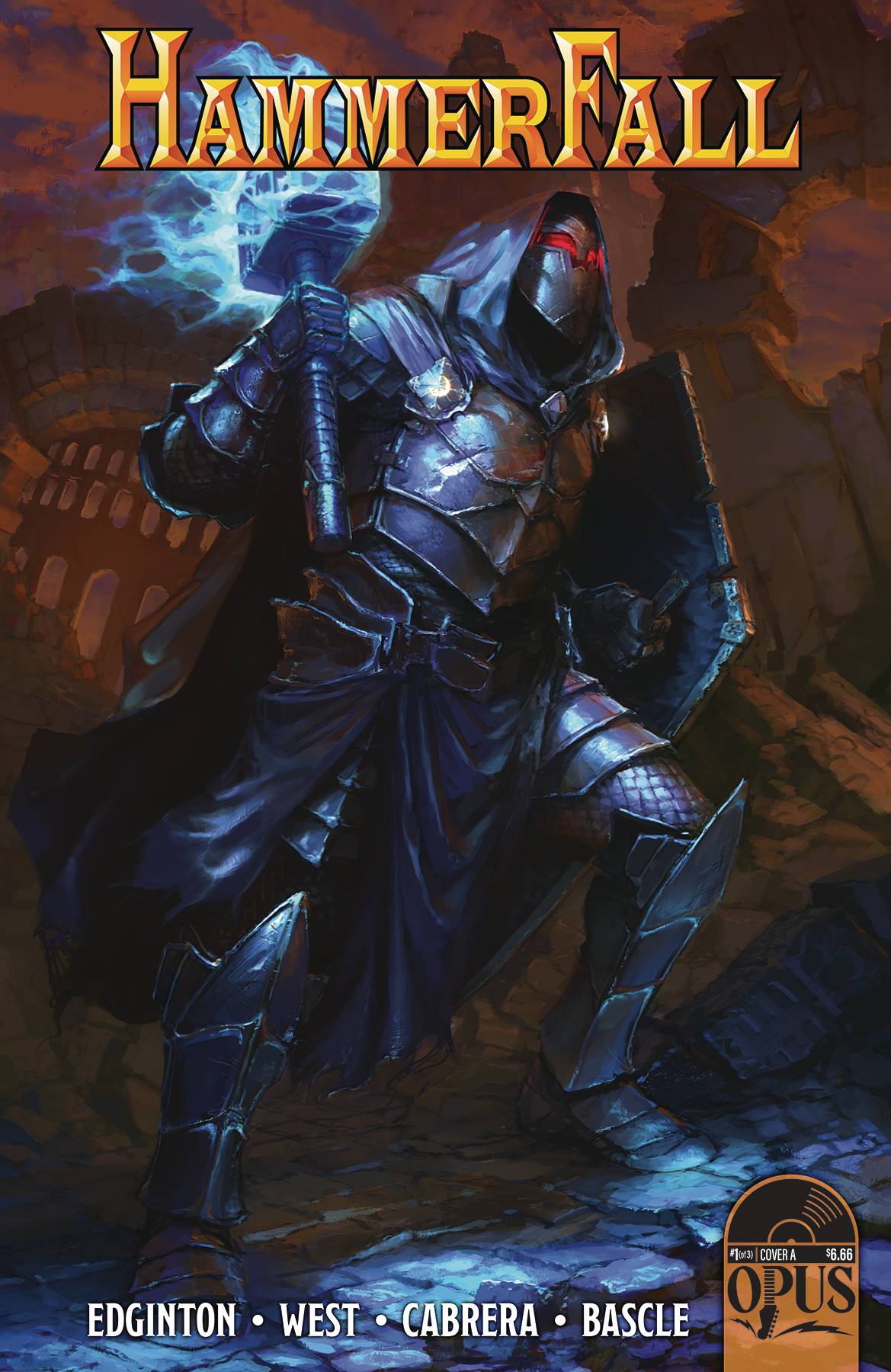 OPUS COMICS
DEATHGASM #1 (OF 4) CVR A FOX
HAMMERFALL #1 (OF 3) CVR A CHRISTENSEN
PHANTOM TOMORROW #1 (OF 6) CVR A CHRISTENSEN
MAD CAVE STUDIOS
OVER THE ROPES TP VOL 01 NEW PTG
POTIONS INC TP VOL 01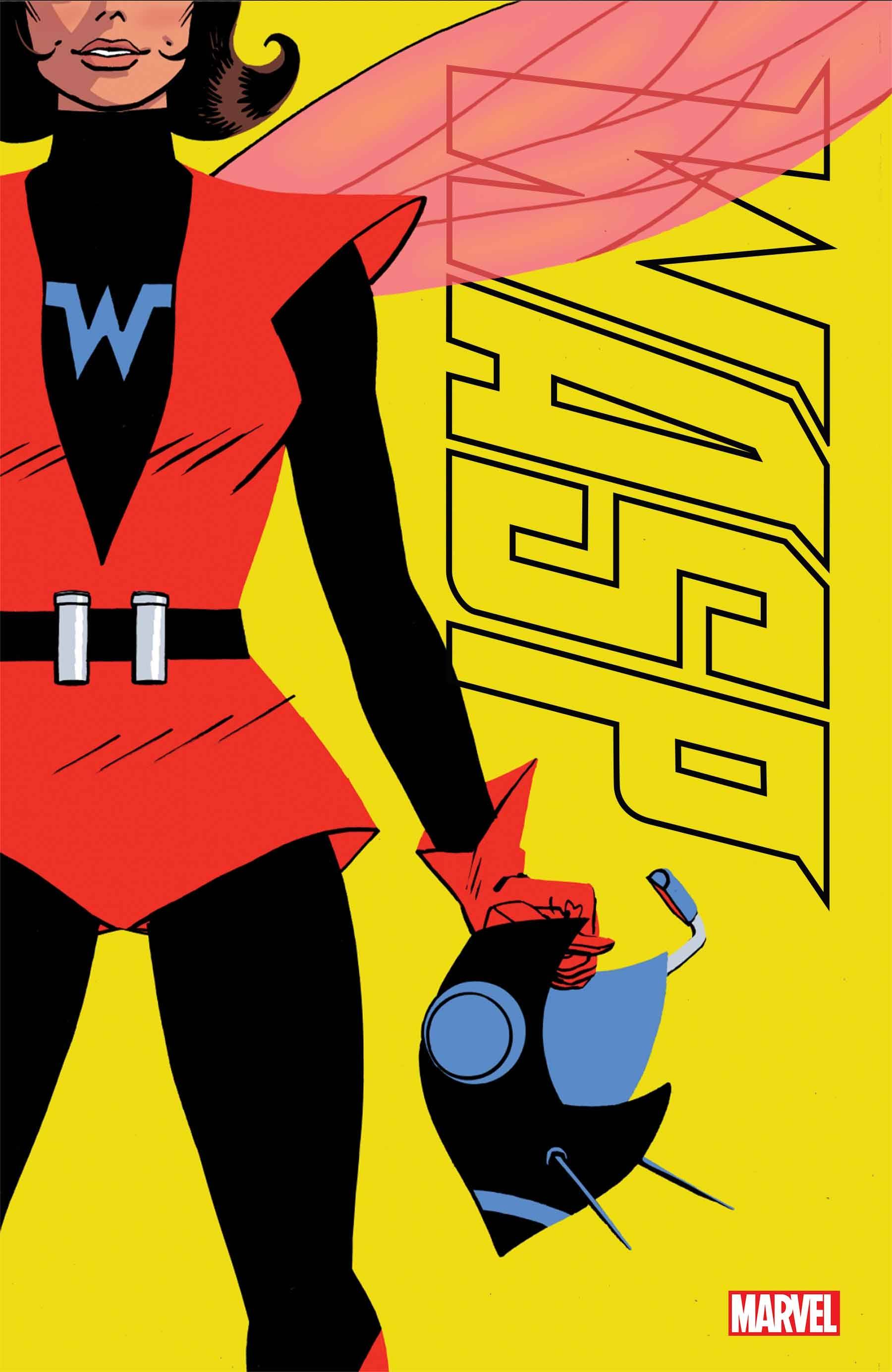 MARVEL COMICS
ALIEN #5
ALIEN #5 BERGARA VAR
ALIEN #5 DRAGOTTA VAR
AMAZING SPIDER-MAN #14 2ND PTG DODSON VAR
AMAZING SPIDER-MAN BY WELLS ROMITA JR TP VOL 03 HOBGOBLIN
AVENGERS FOREVER #13
AVENGERS FOREVER #13 25 COPY INCV SHAVRIN VAR
AVENGERS FOREVER #13 HORLEY 80S AVENGERS ASSEMBLE CONNECT VA
AVENGERS FOREVER #13 LARRAZ CLASSIC HOMAGE VAR
AVENGERS FOREVER #13 SKAN DEMONIZED VAR
AVENGERS TWO WONDER MAN BEAST MARVEL TALES #1
DAREDEVIL EPIC COLLECTION THE MAN WITHOUT FEAR TP
DARK WEB X-MEN #3 (OF 3)
DEADLY NEIGHBORHOOD SPIDER-MAN #4 (OF 5)
DEADPOOL #3
DEADPOOL #3 NAUCK AGENT X VAR
DEADPOOL #3 ROMY JONES VAR
DOCTOR STRANGE FALL SUNRISE #1 (OF 4) 2ND PTG ARTIST MOORE V
HULK #11
HULK #11 25 COPY INCV DW JOHNSON VAR
HULK #11 BA VAR
HULK #11 BRADSHAW VAR
HULK #11 MARVEL ANATOMY LOBE VAR
IMMORTAL X-MEN #10
IMMORTAL X-MEN #10 NOTO QUIET COUNCIL VAR
IMMORTAL X-MEN #10 VICENTINI STORMBREAKERS VAR
IMMORTAL X-MEN #10 YU CLASSIC HOMAGE VAR
INVINCIBLE IRON MAN #2
INVINCIBLE IRON MAN #2 50 COPY INCV MOMOKO VAR
INVINCIBLE IRON MAN #2 ALLEN STORMBREAKERS VAR
INVINCIBLE IRON MAN #2 LAYTON CONNECTING VAR
INVINCIBLE IRON MAN #2 NAKAYAMA DEMONIZED VAR
INVINCIBLE IRON MAN #2 RIBIC CLASSIC HOMAGE VAR
IRON MAN TP VOL 04 SOURCE CONTROL
MIGHTY THOR OMNIBUS HC VOL 04
MIGHTY THOR OMNIBUS HC VOL 04 JOHN BUSCEMA DM VAR
MIRACLEMAN SILVER AGE #4
MIRACLEMAN SILVER AGE #4 CHRISTOPHER ACTION FIGURE VAR
MIRACLEMAN SILVER AGE #4 HANS VAR
MMW HOWARD THE DUCK HC VOL 02
MMW HOWARD THE DUCK HC VOL 02 DM VAR ED 341
NAMOR CONQUERED SHORES #4 (OF 5)
PARKER MILES SPIDER-MAN DOUBLE TROUBLE #3 (OF 4)
PARKER MILES SPIDER-MAN DOUBLE TROUBLE #3 (OF 4) GONZALES VA
PUNISHER #9
PUNISHER #9 YOON VAR
SPIDER-MAN LOST HUNT #3 (OF 5)
SPIDER-MAN LOST HUNT #3 (OF 5) SUAYAN VAR
STAR WARS BOUNTY HUNTERS #30
STAR WARS BOUNTY HUNTERS #30 LAMING VAR
STAR WARS BOUNTY HUNTERS #30 RETURN JEDI 40TH ANNIV VAR
STAR WARS HAN SOLO CHEWBACCA #9
STAR WARS HAN SOLO CHEWBACCA #9 NAUCK VAR
STAR WARS REVELATIONS #1 2ND PTG NOTO VAR
STAR WARS YODA #1 2ND PTG LEON VAR
STRANGE #10
STRANGE #10 COELLO CLASSIC HOMAGE VAR
STRANGE #10 MANNA DEMONIZED VAR
STRANGE #10 NETEASE VAR
TRIALS OF X TP VOL 05
VENOM #15
VENOM #15 25 COPY INCV SU VAR
VENOM #15 JTC CLASSIC HOMAGE VAR
VENOM #15 KLEIN VAR
WAKANDA #4 (OF 5)
WAKANDA #4 (OF 5) GREENE VAR
WASP #1 (OF 4)
WASP #1 (OF 4) 25 COPY INCV NIE VAR
WASP #1 (OF 4) DAUTERMAN VAR
WASP #1 (OF 4) NETEASE VAR
WASP #1 (OF 4) REILLY WINDOWSHADES VAR
WASP #1 (OF 4) SIQUEIRA DEMONIZED VAR
ONI PRESS INC.
RICK AND MORTY VS CTHULHU #2 CVR A LITTLE
RICK AND MORTY VS CTHULHU #2 CVR B CANNON
RICK AND MORTY VS CTHULHU #2 CVR C LEE
GHOST SHIP
100 GIRLFRIENDS WHO REALLY LOVE YOU GN VOL 06
2 POINT 5 DIMENSIONAL SEDUCTION GN VOL 06
DO YOU LIKE BIG GIRLS GN VOL 07
ERO NINJA SCROLLS GN VOL 05

RANDOM HOUSE BOOKS YOUNG READE
AVATAR LAST AIRBENDER SCREEN COMIX TP POWER OF TOPH
DC SUPER FRIENDS WE ARE HEROES SC
DC SUPER FRIENDS WONDER WOMAN SISTERS SAVE DAY SC

SEVEN SEAS ENTERTAINMENT
BITE MAKER KINGS OMEGA GN VOL 07
CANDY & CIGARETTES GN VOL 04
CARDCAPTOR SAKURA CLEAR CARD GN VOL 13
CASE FILES OF JEWELER RICHARD LIGHT NOVEL VOL 04
CHILLIN ANOTHER WORLD LEVEL 2 SUPER CHEAT POWERS GN VOL 06
CLASSROOM OF ELITE GN VOL 06
CLASSROOM OF ELITE YEAR 2 L NOVEL VOL 04 4.5
CORRESPONDENCE FROM END OF UNIVERSE GN VOL 03
DISCIPLE OF LICH NOVEL SC VOL 05
DO NOT SAY MYSTERY OMNIBUS GN VOL 01
DUKE OF DEATH & HIS MAID GN VOL 06
FREE LIFE FANTASY ONLINE IMMORTAL PRINCESS GN VOL 04
FUTARI ESCAPE GN VOL 03
HIDDEN DUNGEON ONLY I CAN ENTER GN VOL 08
HOW REALIST HERO REBUILT KINGDOM LIGHT NOVEL VOL 16
HUNTING IN ANOTHER WORLD WITH MY ELF WIFE VOL 03
I SWEAR I WONT BOTHER YOU AGAIN LIGHT NOVEL VOL 03
IM KINDA CHUBBY AND IM YOUR HERO GN VOL 02
KILLING STALKING DLX ED GN VOL 04
KINGDOMS OF RUIN GN VOL 06
LAZY DUNGEON MASTER GN VOL 04
KODANSHA COMICS
BLUE LOCK GN VOL 06
EDENS ZERO GN VOL 22
FAIRY TAIL 100 YEARS QUEST GN VOL 12
FIRE FORCE GN VOL 32
GO GO LOSER RANGER GN VOL 04
HEROIC LEGEND OF ARSLAN GN VOL 17
I WAS REINCARNATED AS 7TH PRINCE GN VOL 05
ICEBLADE SORCERER SHALL RULE WORLD GN VOL 05
INTERVIEWS WITH MONSTER GIRLS GN VOL 12
LDK GN VOL 18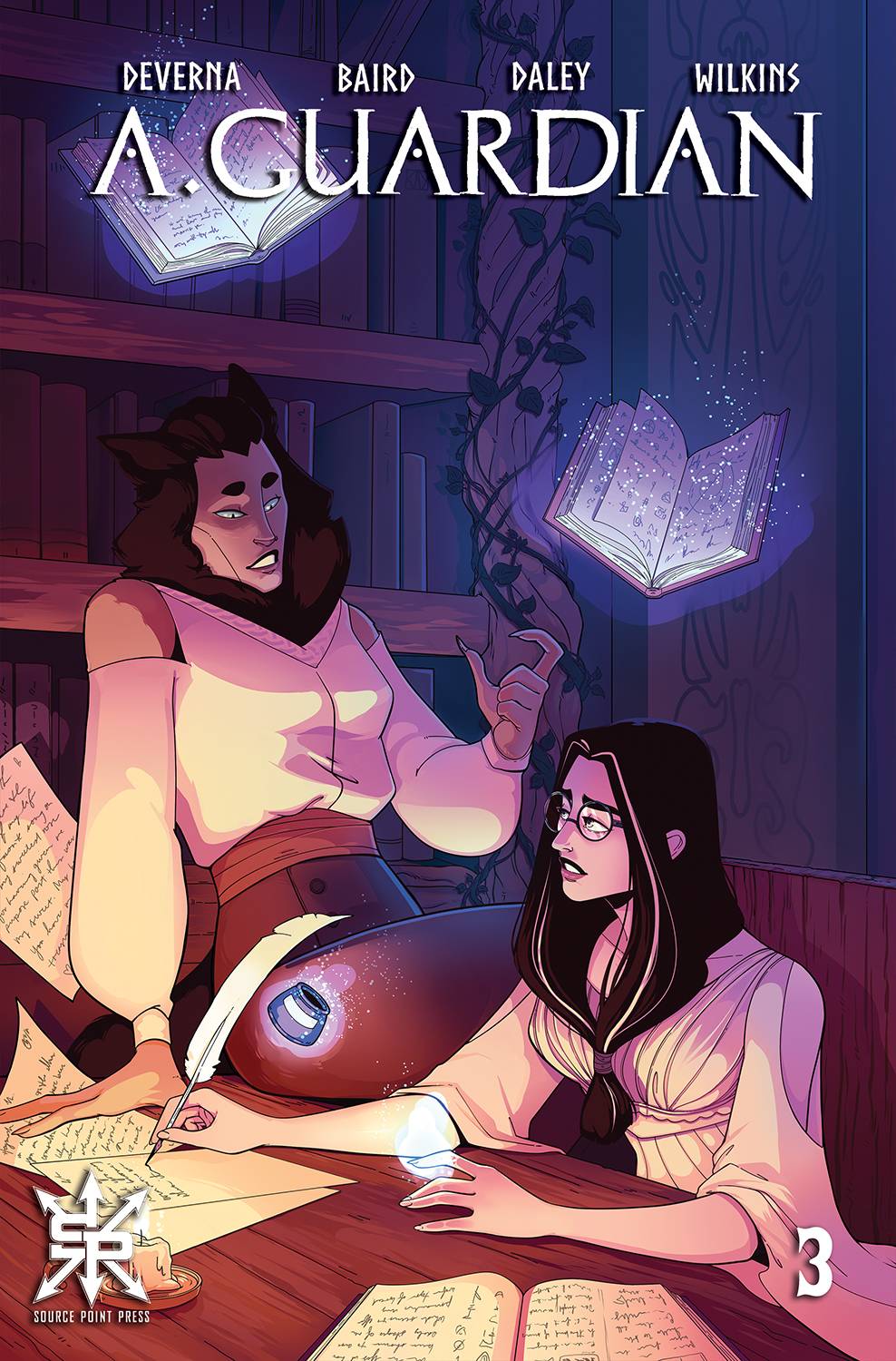 SOURCE POINT PRESS
A GUARDIAN #3 (OF 3)
TITAN COMICS
DOCTOR WHO ORIGINS TP VOL 01
SEA OF THIEVES ORIGINS GN VOL 01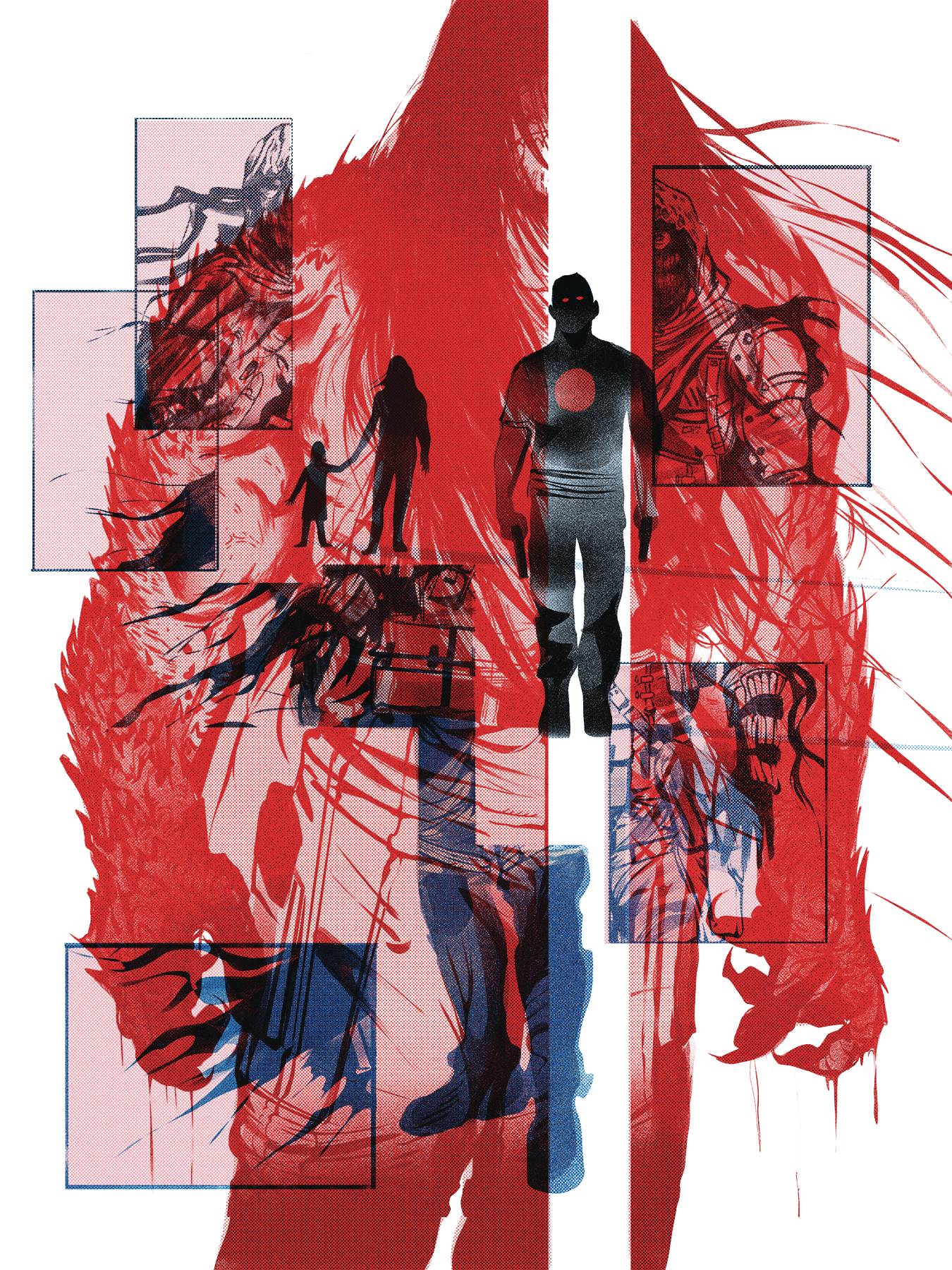 VALIANT
BLOODSHOT UNLEASHED #4 CVR A DAVIS-HUNT
BLOODSHOT UNLEASHED #4 CVR B RIFKIN
BLOODSHOT UNLEASHED #4 CVR C CAMMARATA
BLOODSHOT UNLEASHED #4 CVR D ACTION FIGURE
BLOODSHOT UNLEASHED #4 CVR E PREORDER BUNDLE ED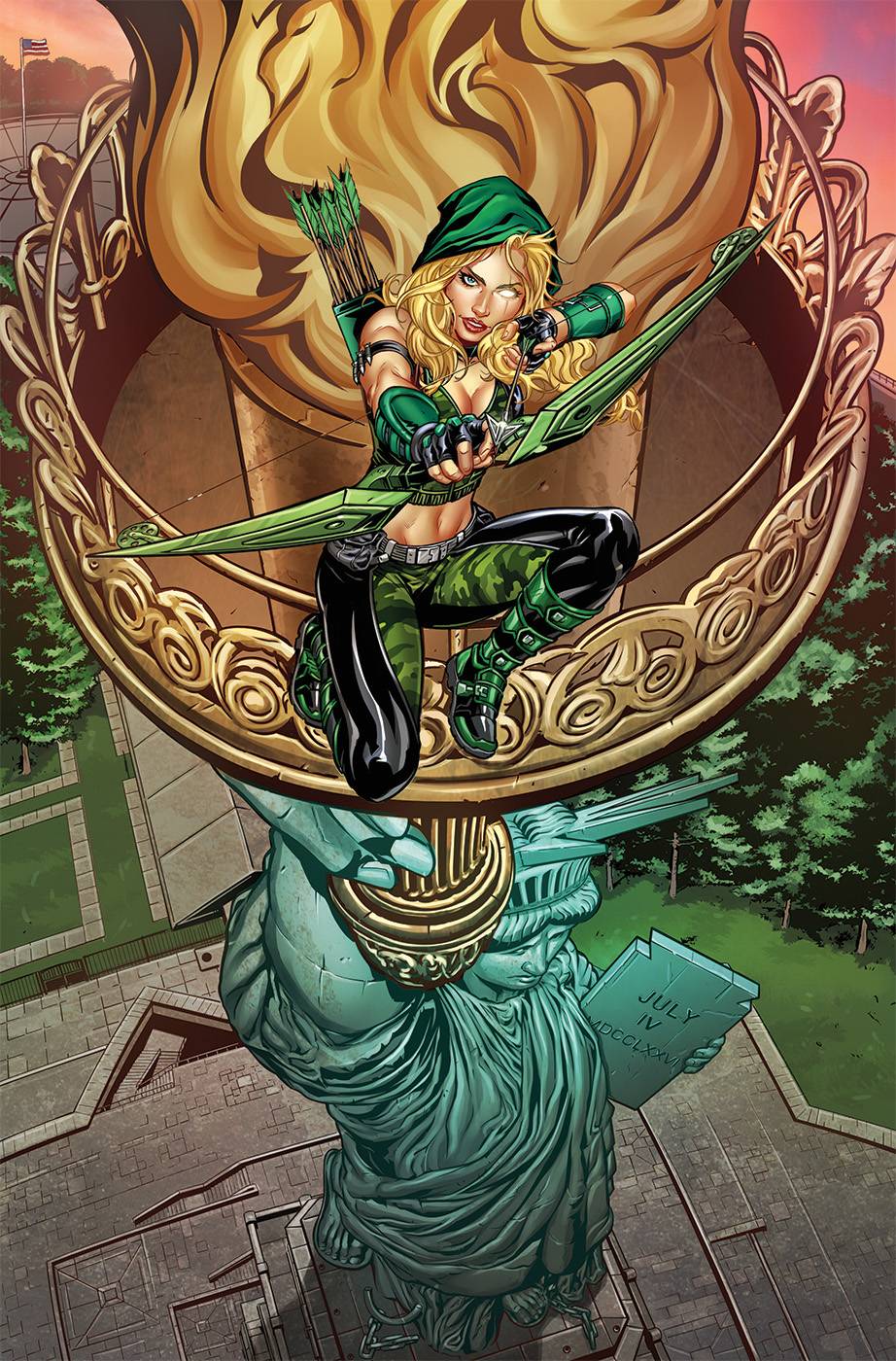 ZENESCOPE
BELLE SCREAM OF BANSHEE CVR A VITORINO
BELLE SCREAM OF BANSHEE CVR B LEO MATOS
BELLE SCREAM OF BANSHEE CVR C ABBONDANZA
BELLE SCREAM OF BANSHEE CVR D IGNACIO NOE
GRIMM FAIRY TALES #68 CVR A VIGONTE
GRIMM FAIRY TALES #68 CVR B VITORINO
GRIMM FAIRY TALES #68 CVR C GARVEY
GRIMM FAIRY TALES #68 CVR D ABBONDANZA
GRIMM SPOTLIGHT INFERNO CVR A VITORINO
GRIMM SPOTLIGHT INFERNO CVR B TOLIBAO
GRIMM SPOTLIGHT INFERNO CVR C LOMOV
GRIMM UNIV CINDERELLA FAIRY WORLD MASSACRE CVR A BARRIONUEVO
GRIMM UNIV CINDERELLA FAIRY WORLD MASSACRE CVR B TARRAGONA
GRIMM UNIV CINDERELLA FAIRY WORLD MASSACRE CVR C MACDONALD
PHOENIX FILES #1 (OF 3) CVR A VITORINO
PHOENIX FILES #1 (OF 3) CVR B TOLIBAO
PHOENIX FILES #1 (OF 3) CVR C GARVEY
PHOENIX FILES #1 (OF 3) CVR D EL TABANAS
ROBYN HOOD DAGON #1 CVR A RIVEIRO
ROBYN HOOD DAGON #1 CVR B SPAY
ROBYN HOOD DAGON #1 CVR C REYES
ROBYN HOOD DAGON #1 CVR D MEGURO
VAN HELSING DEADLY ALCHEMY CVR A VITORINO
VAN HELSING DEADLY ALCHEMY CVR B RIVEIRO
VAN HELSING DEADLY ALCHEMY CVR C NOE
VAN HELSING DEADLY ALCHEMY CVR D DIPASCALE